About Us
Our current staff has over 100 years combined water and wastewater treatment experience in Indiana. We understand the water quality issues our customers face on a daily basis.
How Local is Your Local Water Treatment Supplier?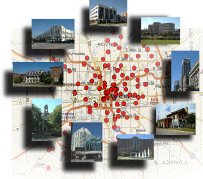 We have developed a local customer base in the commercial, institutional and industrial marketplace. We have also partnered with other companies in related fields to provide a large portfolio of available services.
A WBE certified company
In recent years, the water treatment industry has gone through significant changes with the buying, selling and merging of companies. We felt that during this process companies were losing "focus" on the customer and their specific needs. Therefore True Chem, Inc. was established with the purpose of providing quality products representing the most up-to-date technologies in the industry along with an ensemble of experienced people from different areas in the water treatment field. The relationships our people have developed within the industry gives us the resources and flexibility to design a service program to address specific needs and issues that our customers are facing. Our goal is to make your business more profitable!
Indianapolis