Boiler Technology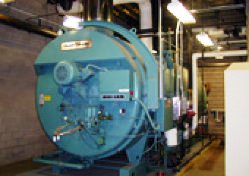 We provide organic and inorganic oxygen scavengers to remove corrosive gases from the feedwater and boiler system.

We have a complete line of internal boiler treatment to reduce corrosion and deposition.

We also have several blends of condensate treatment to match the profile of your condensate system.

Call us today for a free survey of your system.


An optimal blend of Organic Sequestration Components designed to remove iron, particulate matter, phosphate and other metallic ions from softener resin beds.
A non-regulated iron oxide cleaner. It is safer to use and will not attack metal surfaces like mineral acid based cleaners.
Resin Cleaner
FerroCleanse